Posted by
Susanna Terry
on Feb 24, 2014 in
Introduction
|
Comments Off

on Who Can Benefit
Who Can Benefit After Treatment
After around 15 to 20 minutes of treatment, the person is briefly reassessed at the plumbline. Measurable results are usually apparent after the first session. Most people feel an immediate change as tissues and muscles relax and energy flows through previously stressed areas both in the spine itself and in muscle and nerve tissue. Spinal Touch, when given correctly, assists the organism to re-direct its own energy to heal itself and it is for this reason that treatment can be said to continue even after the session itself is completed.
Responses to the treatment
Responses to Spinal Touch vary from pain relief to complete and rapid recovery. The extent of relief or recovery itself depends on the nature of the particular complaint, the age of the patient and the length of time for which they have been suffering. In addition, account must be taken of any continuing occupational and other factors like repetitive stress etc.
Experience suggests that even in chronic conditions such as multiple sclerosis, relief and a degree of remission and stabilisation is possible.
Spinal Touch offers a means of gauging those weaknesses in the body which predispose to illnesses of all kinds; to this extent the treatment can be called preventative, in that it can address such weaknesses before they develop more serious consequences.
It is usual for one or two treatments to be given per week depending on the severity of the condition. Although it may seem surprising at first, once one considers the consequences of Spinal Touch treatment, it becomes clear that assisting the body to return to skeletal balance really can lead to better health.Although it is best known for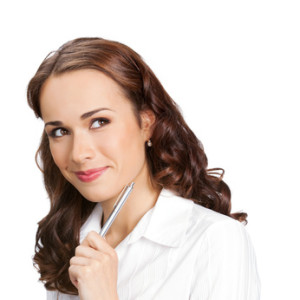 helping with back ailments and associated disorders, Spinal Touch can be of benefit in a far wider range of conditions. It is especially effective in conditions which are stress-related.There are no contra-indications for the therapy therefore pregnant women, as well as very young children and elderly can be treated effectively.
People suffering with the following conditions have been helped by Spinal Touch .These include: ankylosing spondylitis, anxiety, arthritis, asthma, back pain, balance problems, digestive problems, fatigue, frozen shoulder, headache, infertility, insomnia, jaw problems, joint pain, low energy and fatigue, lumbago, menstrual problems, migraine, multiple sclerosis, neck pain, pins and needles, problems during and after pregnancy, recurrent infections, repetitive strain injury, scoliosis, sciatica, sinus problems, sports injuries, tennis elbow, tension, visual disturbances, whiplash injury.
Without any need for abrupt adjustments, surgery or metal implants, postural misalignment and pain can be addressed with the gentle yet dynamic Spinal Touch technique.